SUIRE BALE UNROLLERS & UNROLLER SPREADERS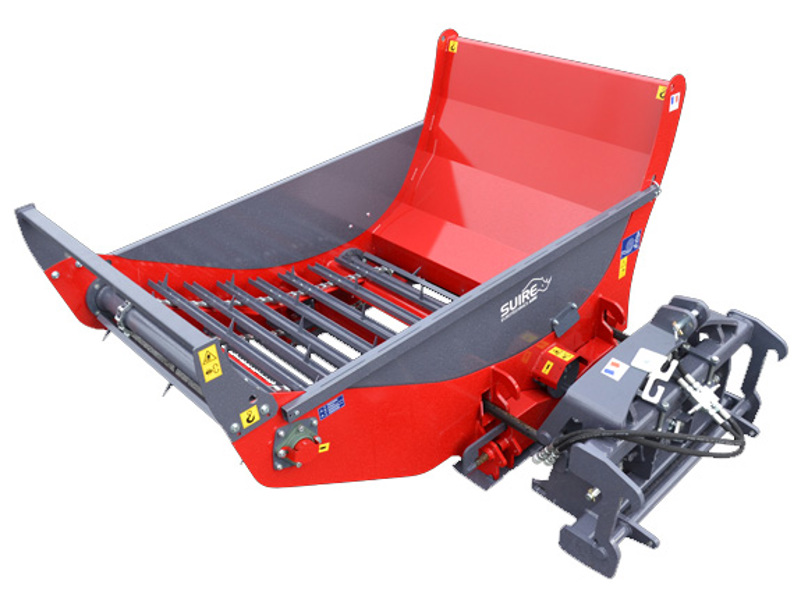 ROLLPICK PRO F
BALE UNROLLER WITH SELF-LOADING 3-POINT-LINKAGE - IDEAL FOR FRONT LOADERS AND TELEHANDLERS
• The ROLLPICK PRO F consists in an unrolling device and a disconnectable hitch. The hitch can be disengaged from the unrolling device hands-free and catch a bale with the two 40 mm diameter forged tines. A bale stop on the hitch allows good positioning of the bale into the unrolling device. The tines are easily guided into the unrolling device, and by lifting the machine the wide skid is released from the weight of the unrolling device and latches the hitch automatically.
• ROLLPICK PRO F has an innovative patented self-locking device SAFELOCK: the disconnectable hitch will automatically latch and unlatch the unrolling device when
the wide skid leaves or touches the ground; when the machine is lifted, two pins will automatically lock the unrolling device to the hitch, making transport safer.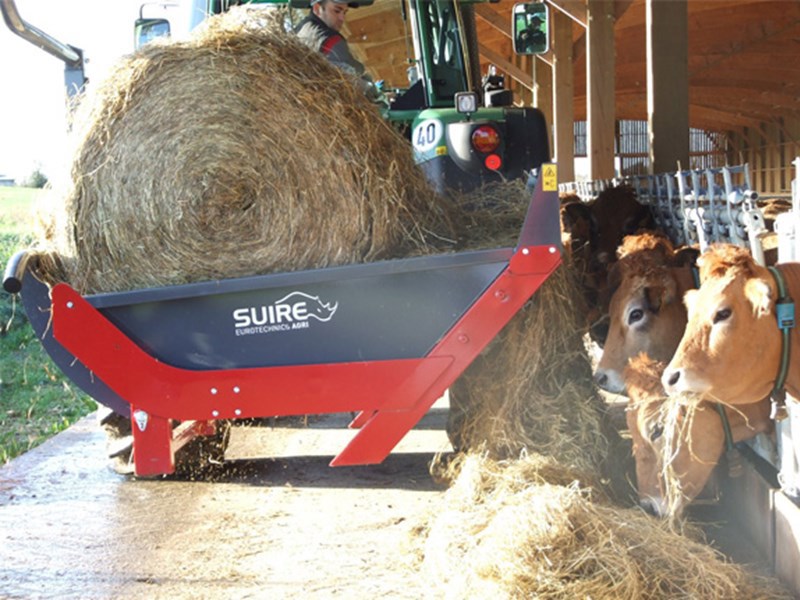 BALE UNROLLERS
DF, DALM, DM
 Composed of a fixed model (DF) that distributes on the right side or mobile models (DALM and DM) that distribute to the right, to the left and backward, the range of SUIRE openers is scalable and can roll out round bales of hay or straw up to 1000 kg and 1.80 m in diameter
The machines can be upgraded with a bedding device or a loading arm
Keel lined bottom avoiding straw falling under the machine as standard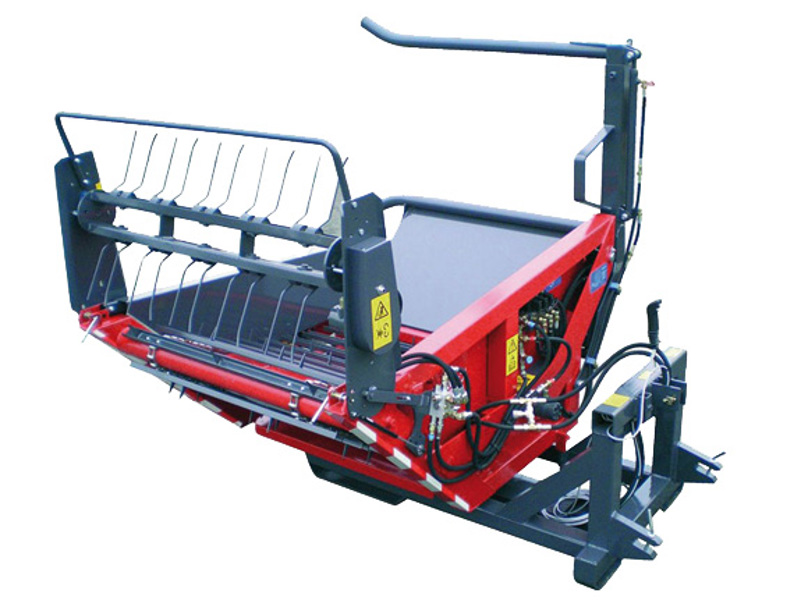 BALE UNROLLER-SPREADERS
DF-P, DALM-P, DM-P
• The SUIRE bale unroller-spreaders unroll round bales up to 1.80 m diameter along feeding barriers and spread straw in animal buildings and bedded areas
• They are equipped with a bedding device spreading straw over 5 to 7 meters:
   - without chopping it, saving of straw and better consistence of the bed
   - without dust, therefore without inconvenience for both animals and humans
• The bedding device motor is driven together with the unroller device. The rounded teeth do not project stones which could injure animals or damage buildings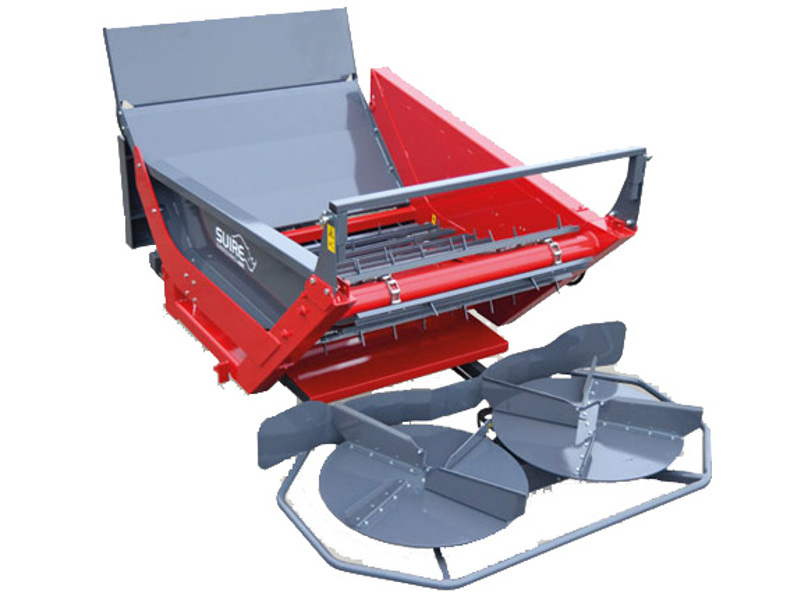 AXIAL BALE UNROLLERS-SPREADERS
DM-PA
• Bale unroller-spreader equipped with 2 big diameter discs (960 mm) for bedding without dust over a width from 6 to 9 m
(depending on straw)
• A height adjustable bale stop is fitted as standard to regulate the flow
• 180° rotation to spread in the tractor axis or to distribute straw evenly to the right and left
• Valve fixed on the machine to allows stopping the rotation of the discs during the fodder distribution